The Millet Lions Campground at a Glance
The Millet Lions Memorial Campground offers campers thirty two powered campsites, plus tenting sites and Recreation Vehicle off-season storage.
Amenities include:
32 powered pull-through sites (30 & 50)

 

amp power
Non serviced sites available upon request
Picnic table and fire pit/site
Firewood & bagged ice ($)
Public RV Dump Station
Water
The campground is a short walk to the Millet Splash Park, two ball diamonds, soccer fields, three restaurants, and playgrounds. Located next to the Millet Centennial Park, its offers nature trails crossing the Pipestone Creek over a span 30 acres of groomed scenery. 
Reservations may be made calling:  780-387-4620 or using our online registration form.
Camping Rates:
With full services close to your door, our Lions campground rates can't be beat.
Tenting $20/night
Power 30 Amp $30/night
Power 50 Amp $35/night
RV Dump Station $5/suggested donation
RV Water Fill $5/suggested donation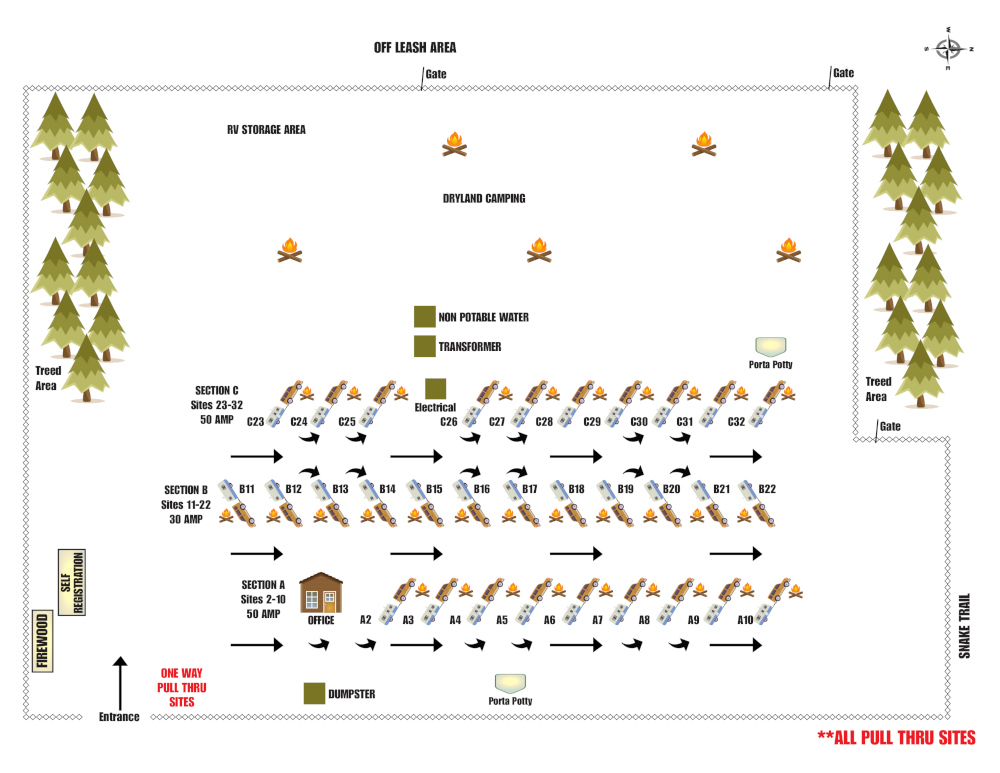 Our History
The Millet and District Lions Club was organized in 1974, its first president was Wayne Meyers. Since then the Lions have become an indispensable organization in Town of Millet. They contribute to the community in many ways.
Fundraising is one of the biggest undertakings of the Lions Club. Just a few organizations to which they donate are, the Boy Scouts, Girl Guides, The Historical Society, Block parents, Christmas Hampers, Diabetes, and Minor Hockey. In order to donate to there causes and many more the Millet Lions Club members put in numerous volunteer hours.
The Lions also sponsor programs which are concerned with the health of individuals around the world. They contribute to programs for the Hearing and Speech Action and work with the deaf. Another project which is of major importance to the Lions is the Sight First campaign. This program raises money and collects used eye glasses to send to countries where adequate visual care is not available to the general public. They also contribute to sight conservation and work with the blind. This involves special eye care for those with limited vision as well as the better known Leader dog program. In this program the Lions sponsor the raising and training of guide dogs for the blind
Our campground contributes to the mission of the Millet Lions Club. Proceeds  from the Millet Lions Memorial Campground are part of the funds raised to support the community and the other causes and organizations the club support.
For a detailed history of the Millet Lions Club, visitors are encouraged to attend the Millet Museum.
Next Steps...
Whether you are visiting Millet, planning an event, soccer or baseball tournament or music festival, we have a great place to set-up camp. Don't hesitate, reserve your campsite or group camp today.